The role of placemaking in estate and farm diversification
Harrods in Knightsbridge is an unlikely source of business inspiration for farm and estate owners when considering rural diversification projects
Yet there are valuable lessons that can be learned from this famous, high-end retailer in terms of how placemaking can be used within a business and the benefits it can bring.
Placemaking is relatively new in the context of the rural estate sector, but it is a process we believe has huge potential as estates look to develop new customer-facing diversified enterprises.
At its simplest, it's thinking about how to create a location in which people want to live, work and spend their leisure time and money.
It can be a powerful way to approach diversification planning, as landowners seek to reimagine the places they own and occupy in response to falls in direct support payments.
It is a concept that has a multiplying effect on some established financial metrics. When venture capitalists consider buying a business, two of the first KPIs they analyse to get under the bonnet of a business are Customer Acquisition Cost (CAC) and Average Basket Value (ABV). The former is the number of customers acquired as a result of investment in marketing and sales, the latter is the average value of goods or services paid for in a transaction. A good grip of these metrics means they can estimate the likely revenue that could be generated from investment in marketing and sales.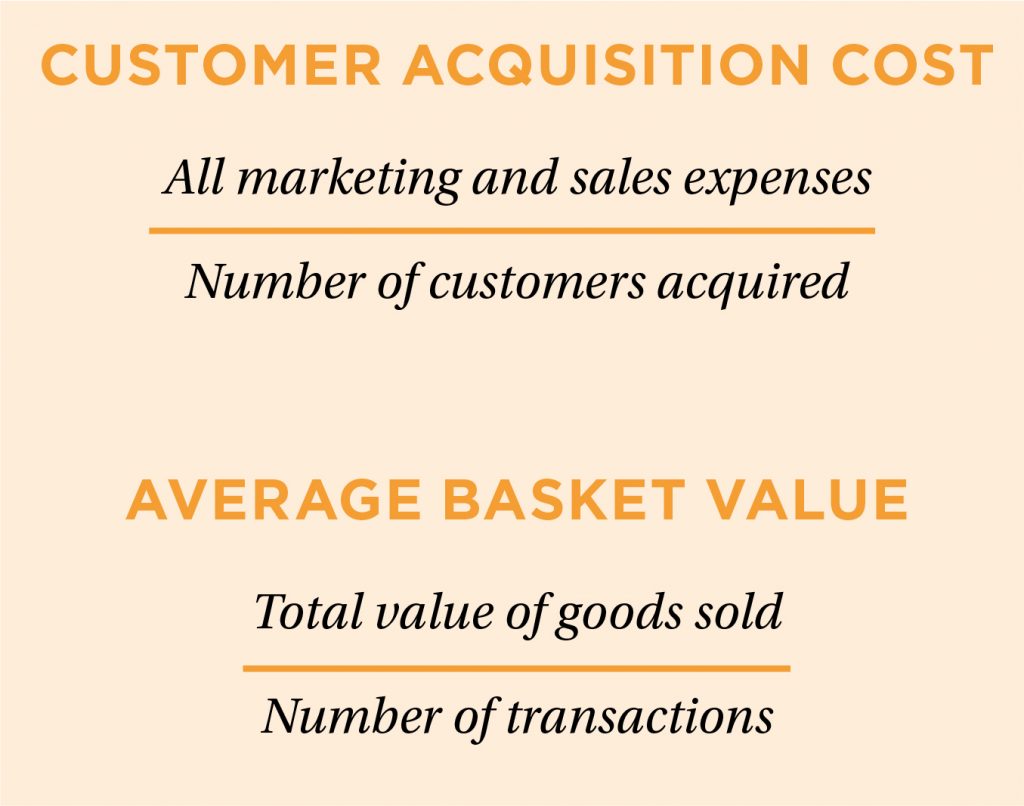 A lower CAC is better, as it means it is costing less to win customers and a higher ABV is better, as people are willing to spend proportionately more when they buy goods or services compared to when buying from others in the same sector.
Businesses winning new customers at a relatively low marketing cost are often those situated in places that enjoy lots of footfall, and where there are long dwell times and high return rates. Effectively, they are businesses in lovely places that people enjoy visiting and where they want to spend their time. This simple understanding is at the heart of placemaking. It is a hands-on approach to designing and improving places, often drawing on the inspiration of the people who will use it.
There are a number of fundamental principles that can be deployed at a range of scales, from cities down to individual buildings. It can also be deployed in any sector, from retail to community based public spaces.
HARRODS – A MASTERCLASS IN PLACEMAKING
What Harrods has got right – and what the rural sector can learn from it – is the application of five key tenets of placemaking in their business:
1. Taking a customer-led approach
Harrods' approach is to 'think carefully about the customer, and let the objectives flow from there'. Decisions about merchandising, shop floor visualisation, marketing and operations are all guided by careful customer data analysis. This way, its decisions are completely aligned with what it knows the customers want to see and hear.
There are some helpful analogies between Harrods' customer-centric approach and the central tenet of placemaking; the practice of capitalising on a local community's inspiration to create places that are vibrant, exciting and where people want to spend their time.
Traditionally, estate owners have taken a less customer-led approach, perhaps because estates are both a family home, as well as a business. We acknowledge this, and it's why the first step we take in any rural placemaking process is to demarcate the 'sanctuary' – a private area on the estate reserved solely for family life, where there is no public access.
For those areas that fall outside of the sanctuary, where diversification can take place, estates have traditionally started by considering the alternative planning uses of an underutilised agricultural building, investing in the conversion with an allocation of 10% of the capital cost for 'landscaping' then letting the tenant focus on getting customers to come on site and buy their products or services.
If Harrods' customer-centric approach teaches us anything, it is to turn the process upside down. To start by collecting as much information from future customers as a starting point, and leveraging it to create a vibrant place with lots of footfall where tenants will be eager to take a lease, pay competitive rents and pose less vacancy risk.
2. Reducing barriers to entry
If you can, picture a map of Kensington in your mind, and Harrods' prominent location facing onto the Brompton Road in the centre of that map. The building occupies a whole block and is bookended by Basil Road to the rear and Hans Road and Hans Crescent on its sides. At each of the four corners of the building, where the roads meet, are the main customer entrances.
The benefit, of course, is that the entrances are easily accessible to pedestrians walking down any of the roads, so the entrances see double the volume of foot flow, compared to an entrance that was located in the middle of the building. By putting the entrances on the corners, it has reduced the barriers to entry for those customers who wouldn't otherwise have made the effort to turn the corner and keep walking to the side entrance.
The other defining thing about the entrances is the statement they make. They have ornately detailed architraves that hood the banks of glass double doors, each with an 'H' embossed in the glass. The handles are polished brass, the same colour as the brass lettering of the word 'Harrods' on the walls either side. They mark the threshold of a world that they have designed, and that we read as a symbol of luxury.
Often roads into farms and rural estates are historic agricultural accesses that have been improved and widened over time. At the time of their origin it's likely that they were chosen for ease of access to adjoining fields or buildings. Therefore, if you were to put a pin on an estate plan to mark your ideal, hypothetical access point, you would probably choose somewhere off the busiest road, or with the most impressive entrance, not necessarily an old agricultural entrance.
Reducing barriers to entry and making the physical environment as accessible as possible, as well as 'readable' as a symbol of what the place represents from the point of entry, are important ways to create a convenient, identifiable and welcoming place, just as Harrods has done.
3. The anchor
The anchor is a key, identifiable reason that customers would choose to visit a place. It's important to define and incorporate into a masterplan because it activates a place by bringing customers in and the surrounding businesses rely upon for the footfall that is their lifeblood.
For Harrods, its anchor is the sense of theatre that it has created in the shopping experience. The high-end store has become as much of a tourist destination, as it is a shopping destination. It has its own TripAdvisor entry with nearly 9,000 five-star reviews. It is a byword for luxury, but also for customer service. Customers are willing to pay the higher prices the store charges because they perceive that the overall 'experience' gives them value for money.
At a time when big-name department stores like Debenhams and House of Fraser have been forced into store closures and restructures, and other mid-market competitors like Marks & Spencer and John Lewis are feeling the pinch, Harrods's anchor has allowed it to buck the trend. Before the pandemic, it was outperforming the sector with an operating profit of 20%, whereas other incumbents were averaging 5%.
Although rural Britain may feel like a different world to Knightsbridge, farms and estates have some pretty impressive anchors to offer. Landowners are custodians to some of the most beautiful landscapes and outdoor spaces in the nation and those of us who own them are immensely grateful for the privilege.
The lockdown period has highlighted more than ever that those who don't have such land at their disposal are desperate to access it. This presents tremendous opportunities for the rural estate to use these beautiful outdoor spaces as their anchor, and to develop products and services that fulfil people's need to spend time in calming, beautiful spaces and feel more connected to nature.
So imagine a place outside of your sanctuary. Now think of the number of ways in which the outdoors could serve as an anchor to draw people in and support the sales of products and services connected to that part of the estate or farm. It might be picnics on the river bank, ice-cream shops at the end of a woodland trail, low-density holiday accommodation or bootcamp fitness sessions in an oak wood.
4. The power of 10+
Places thrive when people have a range of reasons (10+) to be there. There is no magic in the number 10, rather it is a reminder that more is better. These can be transactional reasons like buying from a shop or simpler, more evocative reasons like a place to sit and look at the view, art to admire, music to listen to or food to eat. What Harrods has done so well is to create layers and layers of reasons to visit, with the range of shops, restaurants, cocktail bars and art galleries within its store.
Layering one customer draw on another creates high footfall and dwell time, and businesses or trading partners are better off for it. Often, the customer draws require very little investment and sit alongside the primary investment project – for instance the creation of a circular countryside walk to encourage tenants to rent a space in the co-working office.
5. Curating and linking complementary businesses
Walking through Harrods from one retailer to the other, you get the feeling that each business is carefully curated and placed alongside its neighbour, so that each one complements the other. The customer experience is richer for it, as are the prospects for the individual businesses as they see a far more targeted and relevant segment of customers passing through.
Estates are traditionally quite bad at this and often approach diversification on a one-off building or project basis, with little thought towards who the future adjoining businesses might be. The result is often adjoining operators from sectors that do not complement one another, each struggling to create an identity for their business or the place their business occupies. Taking a more editorial approach to the businesses that are clustered together, means the whole becomes greater than the sum of the parts.
It also involves thinking carefully about how to link them to one another and to the anchor so that customers can move between the businesses and the amazing landscapes they are immersed in.
RURAL PLACEMAKING TO CREATE A COMMERCIAL MASTERPLAN
The coronavirus pandemic has brought about change in every industry and the land-based sector is no exception. The good news is that farms and estates have plenty to offer that society wants and the key to their future is working out how best to harness that demand.
Rural placemaking is a process which can help an estate produce a commercial masterplan which will give any new business activity the best possible chance of success. It is a concept that we believe will prove to be the skill that underpins flourishing entrepreneurial landownership in the coming decade.
If you would like to learn more about rural placemaking and the services of the Rural Ambitions team then contact Ed Mansel Lewis.