At Strutt & Parker, we have a number of agricultural consultants who are fully trained with the British Society of Soil Science and are able to deliver in-depth soil assessments and Agricultural Land Classification (ALC) Surveys strictly in accordance with the criteria set out under official government guidelines.
These surveys will support many different applications, one of which is specifically designed to assist with the planning and development process.
The ALC Survey Process
1.Firstly, a detailed soil assessment is required with soil samples taken using both the auger survey method and soil pits with a typical sample density of 1 per hectare.
2.The land is then classified by grade according to the extent of its limitations on agricultural use for food production:
Climate
Gradient
Soil depth
Wetness
Droughtiness
Stoniness
3.Next, an ALC map is produced which delineates areas with the same degree of limitation.
The ALC Survey Report
A comprehensive report will be written, to include:
Site background and survey methodology
Site limiting factors
Description of soil and reasons for grading
Full auger boring and soil pit schedule
Relevant lab sample results
A typical Agricultural Land Classification Map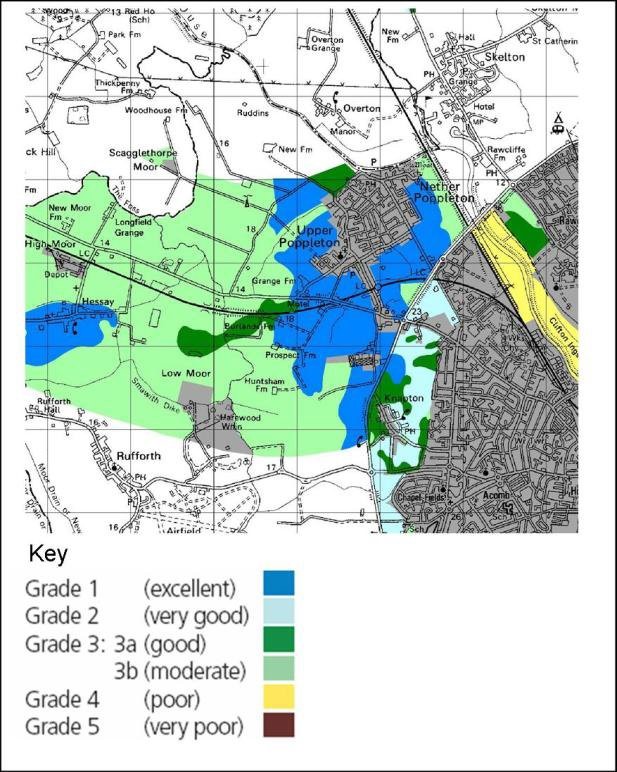 Click here to view the full Agricultural Land Classification document as a PDF.
For more information, contact Michelle, or a member of your local Strutt & Parker Farming team.
James Bairstow
Associate Director
Stamford